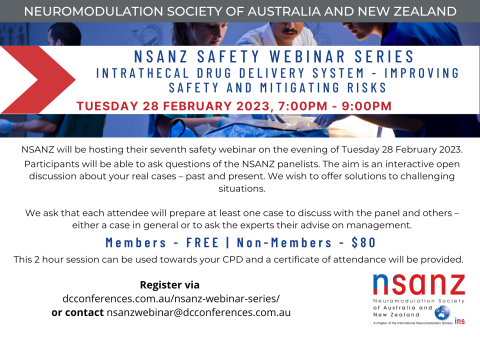 NSANZ Safety Webinar
Start/end date: 28/02/2023 - 28/02/2023 Location: Zoom
NSANZ will be hosting their seventh safety webinar on the evening of Tuesday 28 February 2023.
Topic: 'INTRATHECAL DRUG DELIVERY SYSTEM – IMPROVING SAFETY AND MITIGATING RISKS'
Venue: Online!
Date: Tuesday 28 February 2023, 7-9pm
We ask that each attendee will prepare at least one case to discuss with the panel and others – either a case in general or to ask the experts their advice on management.
Register Now!